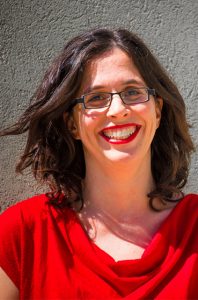 Wonderful news, future slaves of the Robotic Empire! We've got a new novel coming out!
Well, to be more accurate Keren Landsman's got a novel coming out, and The Heart of The Circle is new only to the English-speaking world, as it's already been published to much acclaim in Keren's home country of Israel.
The novel, in which sorcerers fight for the right to exist and to love amidst a climate of fear and oppression, is a clever and critical perspective on current affairs, wrapped up in urban fantasy, thriller, alternative history and rom-com.
Sounds amazing, doesn't it? We certainly think so, and can't wait to bring this incredible novel to you all in July 2019.
For full details on the novel, and a post from Keren about the translation process, please head over to our friends at Tor.com, who made the official announcement.
And you can pre-order here now!