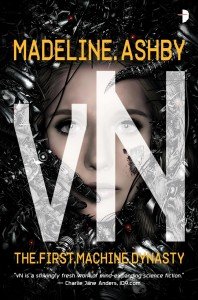 Exciting discount news robots!
Do you love zombie robots, vampire robots, humanoid robots, and anything robot? Then you'll want to get your hands on the epic cyberpunk world of
Madeline Ashby's
vN
, book 1 of the First Machine Dynasty. On
January 9th
you can plug vN into your memory drive with a 
BookBub bargain!
In the US vN is $0.99
In Canada vN is $1.99
In the UK vN is 99p