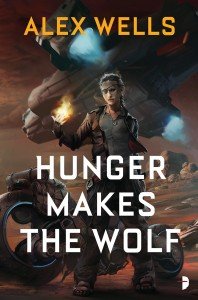 WE BRING GOOD NEWS, MEATSACKS!!
Alex Wells (or Acks, as you might know them) took home The Kitschies Golden Tentacle for Best Debut award last night!!
The Red Tentacle was awarded to Nina Allan for The Rift and the Inky to Jack Smyth for his cover illustration for The History of Bees.
The Kitschies, sponsored by Blackwell's, is one of the UK's finest literary awards, with previous