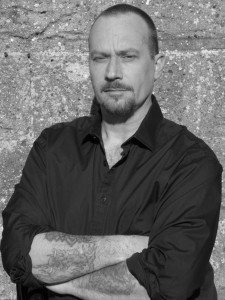 Salutations and good news to all!
We're happy, delighted, made up and overjoyed to announce that there's going to be a third book in Peter McLean's The Burned Man series!
Damnation will be released in May 2017 and sees our hapless anti-hero head to Scotland, caught up in new peril of an occult nature.
For those not familiar with Don Drake, not-quite fallen angel Trixie and the Burned Man, here's a couple of reviews of Drake, the first title in the