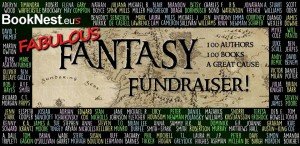 One hundred fantasy authors!
One hundred signed books!
Six lucky winners!
Two auctions!
One amazing charity!
The Booknest is running a festive fundraiser for Doctors Without Borders (aka Médecins Sans Frontières), a charity which carries out vital humanitarian work around the world, providing medical aid where it's needed the most.
To support this wonderful cause a hundred fantasy authors have donated signed books for two special festive auctions, including Robots