Howdy there, folks!
We just wanted to let you know that we have four – yep, count them – books on a US Nook promotion this month. All of these books will be available for just $2.99 until 25 May.
Links to the books on Nook are available beneath each title.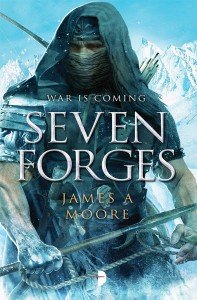 Seven Forges by James A Moore
Buy Seven Forges on Nook
More →
 Do you own a Nook? Then you, dear readers are in for a treat!
From now until 30 November, not one, not two but THREE of our ebooks are discounted over at Barnes & Noble, at the low, low price of $2.99. Take a look at the books available below and simply click on the title to be taken through to the offer.
More →