Breaking! We're thrilled, delighted, excited – insert other happy adjectives here – to announce the signing of new author, K C Alexander.
You may know K C as Karina Cooper, author of steampunk urban fantasy series the St Croix Chronicles which gained critical acclaim and won her an RT Reviewer's Choice Award. More →
When our publishing schedule picks up again in March 2015, we kick off with some fantastic books: Carrie Patel's The Buried Life and Ferrett Steinmetz's Flex.
Today, we're excited to be releasing the cover of Flex, or more specifically to have the fantastic SF Signal do the honours.
Head over to SF Signal and not only will you see this great cover – by Steven Meyer-Rassow – but you can also enter to win one of five ebooks of Flex. I'll leave you now with this teaser…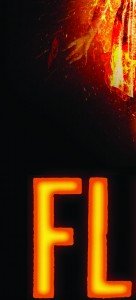 More →
Caroline here for my first Robot Round-Up, and what a gathering it is!
The week of April 15 was off a great start with Damien Walter's Guardian round-up of the best young novelists from SF's universe, even more so with not 1…nor 2…nor 3…but 4 Angry Robot authors being highlighted. Lauren Beukes, Madeleine Ashby, Aliette De Boddard, and Chuck Wendig are definitely four writers who, simply put, "tell great stories".
Courtesy of @EMAldred, I present to you the wonderful display of Angry Robot Books in Foyles St Pancras:
More →