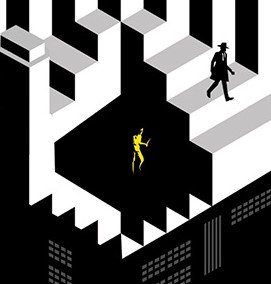 It's time to step into the shadows with the electrifying new novel A Man of Shadows, from the very talented Jeff Noon, author of the award winning novel Vurt.
Here's the synopsis:
Below the neon skies of Dayzone – where the lights never go out, and night has been banished – lowly private eye John Nyquist takes on a teenage runaway case. His quest takes him from Dayzone into the permanent dark of Nocturna.
As the vicious, seemingly invisible