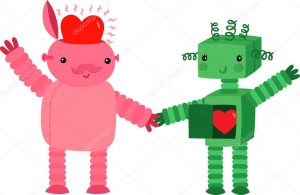 Robot Legion, hail yourselves!
We have good news for you: Angry Robot will be starring in its very own ebook Humble Bundle! *squees*
And, just because we want to show you all how much we love you we're doing it on Valentine's Day – and for the two weeks thereafter – because nothing says love like the warm embrace of a book.
If you're not au fait on what Humble Bundle is let us