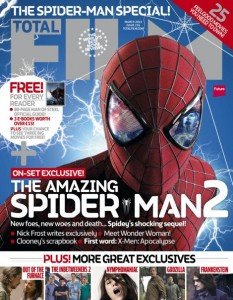 January's issue of Total Film not only features on-set exclusives for Spider-Man 2, interviews with Colin Farrell, and reviews of The Hobbit: The Desolation of Smaug but excitedly, there is a FREE eBook of Ramez Naam's Nexus for every reader!
In 2013, the screen rights to Nexus, Ramez's nanotech mind-control novel, were acquired by Paramount Pictures, with the project to be produced by Mary Parent and Cale Boyter through their Disruption label and More →
Got the best Dad and live in a land where it's Father's Day next weekend? Gift him a "balls to the walls" story, "laugh-out-loud funny" characters, and secret war-torn London with our Angry Robot Father's Day Present Suggestions! For your paternal figures who prefer their book pages to contain crime-filled mystery, we've also some choice offerings from Exhibit A!
With eBooks available for all our titles on the Robot Trading Company why not stock up his Kindle, Nook, or other e-reader of choice, with some smashing Angry Robot titles, or indeed from our friends at Angry Robot. If you'd rather
More →