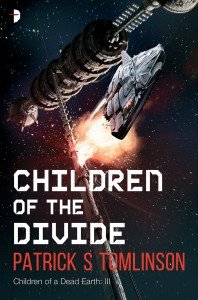 To celebrate the release of Children of the Divide, the third title in the Children of a Dead Earth series, we've decided to repackage Patrick S Tomlinson's books.
Featuring the generation ships, the covers now SCREAM SPACE DIRECTLY INTO YOUR FACE, and for that, we love them.
Our thanks, as always, to Lee Gibbons for the brilliant cover art.
Children of the Divide will be available from all good bookstores