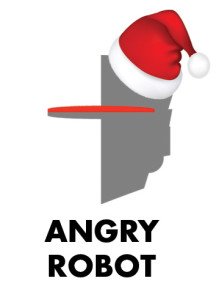 Ho, ho, ho! Merry (almost) Christmas!
Although for eleven months of the year we are angry, seething robots, threatening to overthrow earth's puny leaders and instil some cybernetic terror from our orbital death platform, we're actually pretty merry when it comes to the holidays.
I mean, look at Angstrom's excellent Santa hat. Nothing screams 'Joyeux Noël' like a robot wearing a jolly hat, eh?
Do you know what else gets us in the holiday mood? Offering you guys something a little bit different.