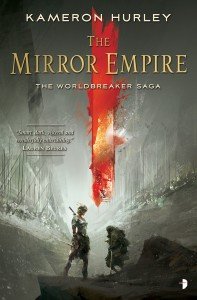 Excitement! Cheap ebooks! Epic, bloody fantasy!
If you're in the US or Canada today head on over to BookBub to pick up a copy of The Mirror Empire by Kameron Hurley for just $1.99.
The offer is also available to UK/R.o.W residents over at The Robot Trading Company for 99p.
For anyone yet to be familiar with The Mirror Empire and Kameron's mind-blowing epic fantasy series *stares* here's the synopsis:
From the award-winning author of God's