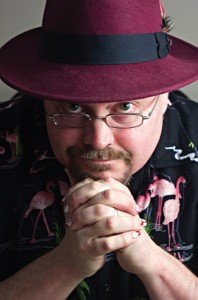 There's a Ferrett in the wild!
Our lovely Ferrett Steinmetz, author of the 'Mancer series (Flex, The Flux, Fix) and now hearty cyberpunk The Uploaded is heading out to sign books for all you wonderful people!
Come along, hear wonderful words spoken, eat doughnuts and admire Ferrett's no doubt The Uploaded themed nails. You'd be very silly indeed to miss out!