After the joy of GenCon over in the States, it's finally time for the UK to get a bite of the convention apple, as Nine Worlds is happening this weekend in London!
We'll be sending down a crack team of Robots to take over attend the con, set on chatting with you and reigning triumphant over every board game going.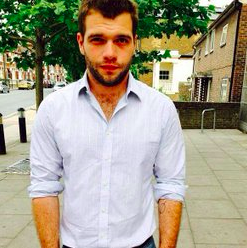 More →
This month we talk to Adam Christopher about Russian dopplegangers. As well as his new book, Hang Wire.
Hang Wire Buying Info:
UK Print & Ebook
Amazon.co.uk | Book Depository | Waterstones | WHSmith
North American Print & Ebook
Amazon.com | Amazon.ca | BarnesandNoble.com | More →
Hello to all you robots (angry or otherwise!),
Since its ARC copies went out our 100th book Hang Wire by  Adam Christopher has been practically deluged by positive reviews.
And in honour of last night's book signing event at the Forbidden Planet Megastore in London we're bringing you some of the more recent reviews to remind everyone what a fantastic book this is!
Hang Wire by Adam Christopher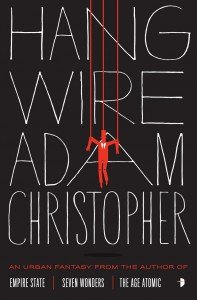 "Hang Wire is just pure fun. Yes, there are some dark doings here (something huge is awakening underground and gods are running around wearing
More →
Hey everyone,
Round up time again, and this week we're taking a look at our 100th book(!), Adam Christopher's Hang Wire. We've been getting some great reviews, and there are also some cool competitions running to celebrate 100 Angry Robot books!
Hang Wire by Adam Christopher
We've had such a great response to Hang Wire, but before we dive into what you guys have been saying about it, let's take a look at some of things Adam has been up to.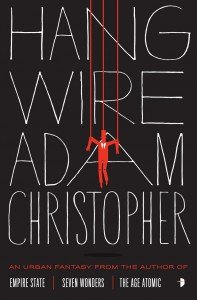 More →
To celebrate our 100th book release – Adam Christopher's Hang Wire –  later this month, we are giving 10 people the chance to win a copy of this standalone urban fantasy.
More →
Get your copies of Adam Christopher's Hang Wire signed at a Forbidden Planet event!
On Thursday 6th March, from 6 – 7 pm, Adam Christopher will be signing copies of Hang Wire and The Burning Dark at Forbidden Planet Megastore (179 Shaftesbury Avenue, London SE1 0UP). Find out more about the event on Forbidden Planet's site.
It's sure to be a fantastic evening, so order your copy now or pick up your special Limited Edition Hardcover from Forbidden Planet at the event! And watch out for cool competitions on the night!
Hope we'll see you there!
Hang Wire, by Adam
More →