Angry Robot Signs Marianne de Pierres in Two-Book Deal
Angry Robot is thrilled to announce the acquisition of two genre-busting books from Marianne de Pierres.  The World English and Translation rights deal was negotiated by Senior Editor Lee Harris and Curtis Brown's Tara Wynne. The first of this two-book series, Peacemaker, will be released in May 2014, and the as-yet-untitled sequel will follow in 2015.
 A true crossover, Peacemaker is a cracking combination scifi, fantasy, western, and crime.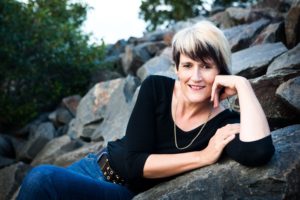 More →

Another win for the Angry Robot Open Door Month!
We've just signed debut novelist, Lee Battersby for two books in a new fantasy series. The first title – The Corpse-Rat King – will be published in the autumn of next year, with the second to follow in 2013. The deal included world English rights in physical and electronic formats.

In the highly imaginative The Corpse-Rat King, readers are introduced to Marius Helles as he plunders the

More →