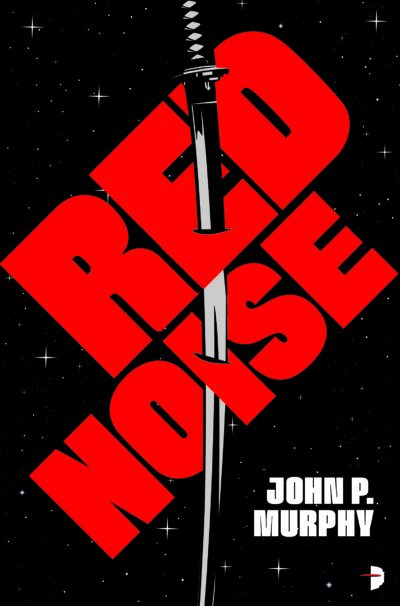 Red Noise
Caught up in a space station turf war between gangs and corrupt law, a lone asteroid miner decides to take them all down.
---
Cowboy Bebop meets A Fistful of Dollars
Buy the ebook version now – only
£

4.99
Available on June 9, 2020.
SKU: AR9780857668523
When an asteroid miner comes to Station 35 looking to sell her cargo and get back to the solitude she craves, she gets swept up in a three-way standoff with gangs and crooked cops. Faced with either taking sides or cleaning out the Augean Stables, she breaks out the flamethrower.
| | |
| --- | --- |
| Release Date | 2020-06-09 |
| Ebook | 9th June 2020 | 9780857668523 | epub & mobi | £4.99/$6.99/$7.99 |
| US Print | 14th July 2020 | 9780857668479 | Trade Paperback | $14.99/$16.99 |
| UK Print | 14th July 2020 | 9780857668479 | Paperback | £9.99 |
| Goodreads URL | Read & Review |
"Murphy skillfully transports spaghetti western tropes to a lawless space station in this action-packed debut.… This fast, fun space western is pure entertainment."
– Publishers Weekly
"John P. Murphy's Red Noise is a snarky, grungy, hyperkinetic space romp that reads like a Neal Stephenson novel collided with a VHS copy of A Fistful of Dollars at high speed. The pacing is taut, the characters are vivid, bad-ass, and zany, the dialogue is razor-sharp, and the whole thing is just plain fun."
– Marko Kloos, author of the Frontline series
"Stylish, funny, action-packed, cinematic, Red Noise is the wise-cracking, gravity-defying, bullet-lasering Yojimbo-in-space you've been waiting for. John Murphy is a master of tight plots and unforgettable characters."
– Ken Liu, award-winning author of The Grace of Kings