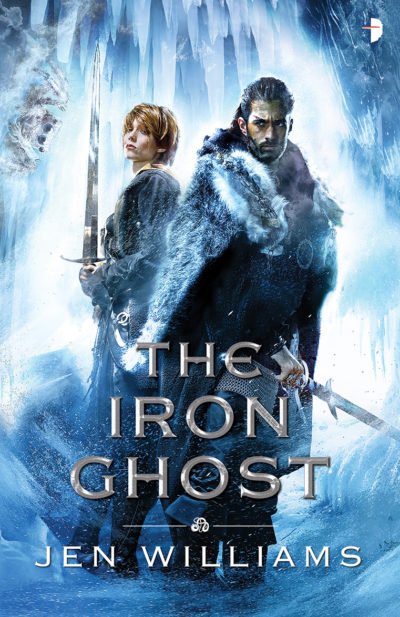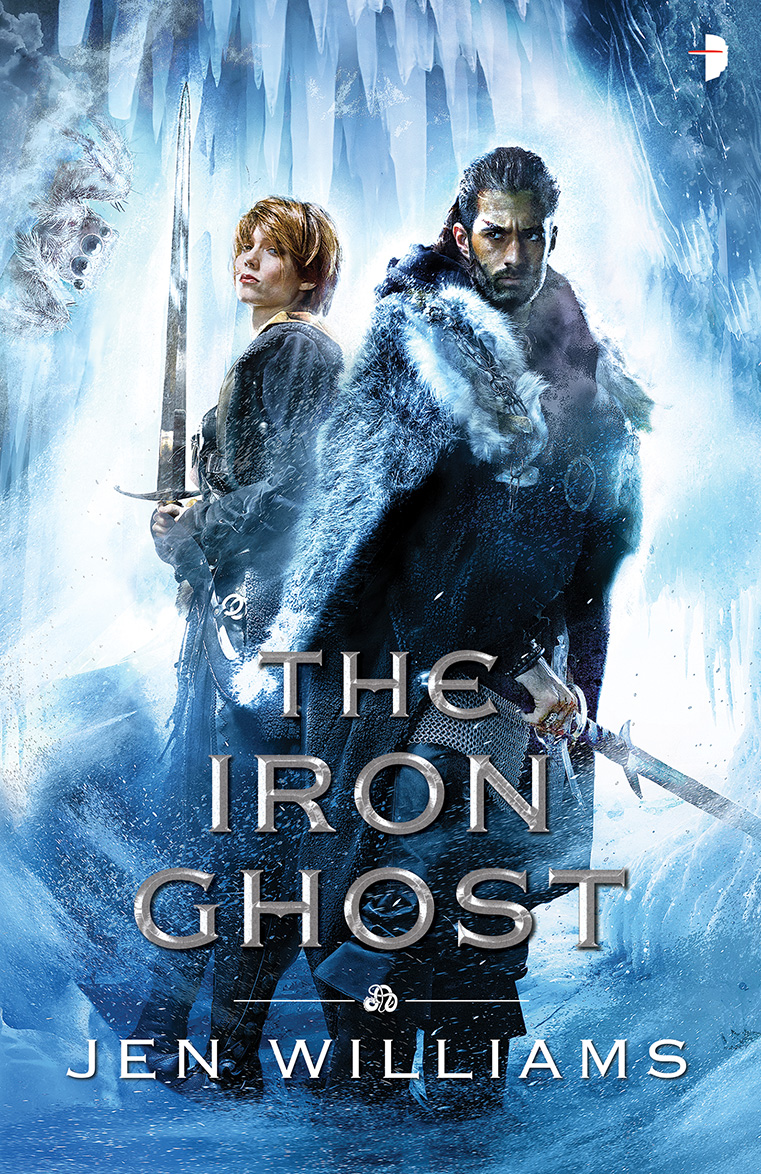 The Iron Ghost
"Williams has thrown out the rulebook and injected a fun tone into epic fantasy without lightening or watering down the excitement and adventure. Indeed, The Iron Ghost has its fairly brutal moments, like the best epic fantasy, but is shot through with a very contemporary sensibility. Highly recommended."
– The Independent
---
Wydrin, Sebastian, and Lord Frith set of what was supposed to be just another job. A simple fetch quest quickly turns into much more than they'd bargained for.
---
File Under: Fantasy [ Dawning of a New Mage | Ice and Fire | The Sacred Mountain | Frozen Mission ]
---
The second book in the Copper Cat series
Buy the ebook version now – only
£

3.99
SKU: AR9780857665805
Beware the dawning of a new mage…
Wydrin of Crosshaven, Sir Sebastian and Lord Aaron Frith are experienced in the perils of stirring up the old gods. They are also familiar with defeating them, and the heroes of Baneswatch are now enjoying the perks of suddenly being very much in demand for their services.
When a job comes up in the distant city of Skaldshollow, it looks like easy coin – retrieve a stolen item, admire the views, get paid. But in a place twisted and haunted by ancient magic, with the most infamous mage of them all, Joah Demonsworn, making a reappearance, our heroes soon find themselves threatened by enemies on all sides, old and new. And in the frozen mountains, the stones are walking…
| | |
| --- | --- |
| Series | Copper Cat |
| Release Date | 2017-01-03 |
| Cover Art | Gene Mollica |
| Ebook | 3rd January 2017 | 9780857665805 | Epub & Mobi | RRP US$6.99 / CAN $7.99 |
| US Print | 3rd January 2017 | 9780857665799 | Trade Paperback | RRP US$14.99 CAN$18.99 |
| UK Print | Published in the UK by Headline |
| Goodreads URL | Discuss and Review The Iron Ghost |
"A highly inventive, vibrant high fantasy with a cast you can care about; fast-moving enough to ensure there is never a dull moment, but with sufficient depth to feel the outcome matters…"
– British Fantasy Society
"The highly anticipated sequel to the entertaining The Copper Promise, which featured appealing leads with a tendency to put self-interest ahead of heroism."
– The Guardian
"The Iron Ghost is a fun, fast-paced read."
– Astounding Yarns
"The Copper Cat series has so far proved, with two books to date, to be both entertaining and memorable. It's a fresh set of stories and characters in a genre that sees so much of the same done over and over again; its inventiveness and diversity is impressive and distinctive."
– Ageless Pages
"The Iron Ghost has everything you expect from an Epic Fantasy tale. There is action, adventure, twists, danger, bloodshed, amazing characters, creepy creatures called Arichok & Arachnos, and Sea Wyverns."
– Gizmo's Reviews
"I loved this novel. It's a very smooth read, and I found myself turning the pages late into the night, unable to sleep without seeing what happened next."
– Barnes & Noble Sci-Fi & Fantasy Blog
"Nice job Jen Williams. You have a new fan."
– Book Dragon Hoard
"Williams's storytelling abilities are on full display here as is her great ability with character development and character interactions."
– SFF World
"Jen Williams is a force to be reckoned with. This modern fantasy is epic in scale but never loses the focus on her beloved characters. Pick it up for the fantasy but stay for the frankly incredible writing. Williams stands up on her own against some of the powerhouses like Sanderson and Jordan."
– San Franciso Book Review