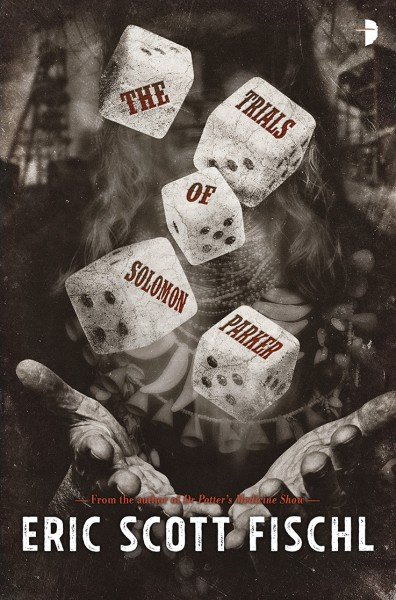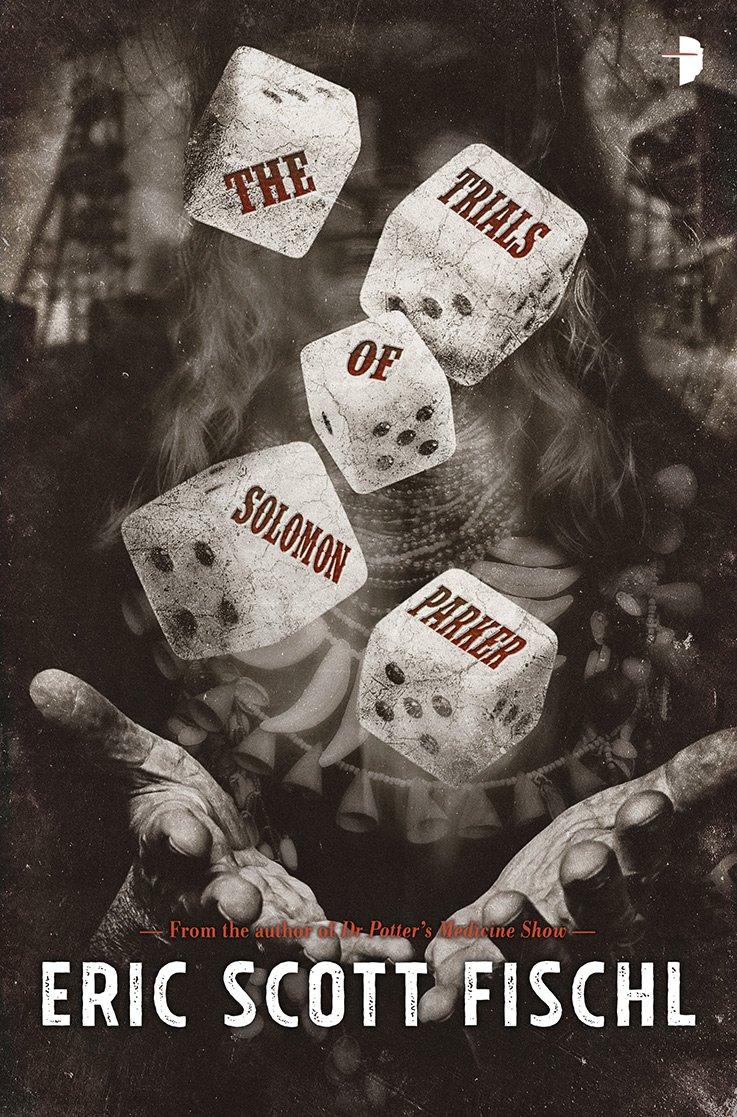 The Trials of Solomon Parker
"Fischl has infused his tale of the old west with one part of alchemy and one part of gangster movie. The resultant brew is deliciously dark and entirely compelling."
– Rod Duncan, Philip K Dick Award-nominated author of The Bullet-Catcher's Daughter
---
An old man with a history of bad decisions makes one bad gamble too many and finds himself the plaything of bored gods and their servant, Marked Face…
---
File Under: Fantasy [ Under the Headstocks | Meet Marked Face | Roll the Bones | Put Your Hands Up ]
Buy the ebook version now – only
£

5.49
Available on October 3, 2017.
SKU: AR9780857666420
1916, Butte, Montana: City of the Copper Kings. Solomon Parker is old, broken, and deep in debt to some very bad people. He's always managed to stay one step ahead of his last bad decision, but more than anything, he wishes life had turned out differently. Little does he know that for him and his young protégé, Billy Morgan, that wish is about to come true.
The Above Ones, the gods of the People, are bored. Their servant, Marked Face is coming, and he's bringing his dice…
| | |
| --- | --- |
| Title | The Trials of Solomon Parker |
| Author | |
| Publication date | 03 Oct 2017 |
| Cover Art | Steven Meyer-Rassow |
| Ebook | 3rd October 2017 | 9780857666420 | Epub & Mobi | RRP £5.49 / US$6.99 |
| US Print | 3rd October 2017 | 9780857666413 | Massmarket Paperback | $7.99 / $10.99 |
| UK Print | 5th October 2017 | 9780857666406 | Paperback | £8.99 |
Praise for Dr Potter's Medicine Show
"Eric Scott Fischl offers up a powerful alchemical elixir concocted of post Civil War historical fiction, dark fantasy, Felliniesque flavoring, all in a ruby goblet of lapidary prose. Take the goblet, and drink deeply."
– John Shirley, author of the A Song Called Youth trilogy
"An impressive book: the world is richly imagined, and the characters are vividly drawn. The mysteries are teased out at just the right pace, and I couldn't put it down. If this show rolls around again, I'll be first in line for a ticket."
– Barnes & Noble Sci-Fi & Fantasy Blog
"Dr. Potter's Medicine Show is a brilliant study of characters struggling against the monstrous to retain their own humanity. Fischl's talent for voice and knack for characterization finds humor and beauty amidst horror and depravity. It's heartbreaking, elegiac, and an absolute pleasure to read."
– Carrie Patel, author of the Recoletta series
"Fischl has infused his tale of the old west with one part of alchemy and one part of gangster movie. The resultant brew is deliciously dark and entirely compelling."
– Rod Duncan, Philip K Dick Award-nominated author of The Bullet-Catcher's Daughter
"A word of advice: whatever you do, don't drink the Sagwa. One part history, two parts fantasy, and three parts toe-curling horror. Drink it down. A grotesque elixir of history, fantasy, and toe-curling horror. Warning: may cause nausea, sleep disturbances, and compulsive page-turning. Not to be taken orally."
– Arianne "Tex" Thompson, author of the Children of the Drought trilogy
"Dirty, dank, and dangerous. Dr Potter's Medicine Show is the missing season of Carnivàle you didn't know you needed until now."
– Adam Rakunas, Philip K Dick Award-nominated author of Windswept
"So even though Dr Potter rightly belongs on the 'horror/occult' side of the Weird Western spectrum, it cleaves apart from the sensational grimdark vogue that so heavily tints our view of the past. Fischl's command of his characters' world is grotesque, vivid, joyful, and sublime – an uncommon realism that honors the human side of history, and a reminder that a carnival of horrors is still a carnival, after all, with miracles and spectacles awaiting anyone brave enough to venture into the sideshow tent."
– Tor.com
"The characters are vividly realised, leading you to feel as sympathetically towards some as you are horrified by others, and Eric Scott Fischl isn't afraid to be brutal with his creations. The ingredients may seem pulpy, but Fischl has turned them into gold."
– SFX magazine
"Dr Potter's Medicine Show is violent, gory, and uncomfortable but ultimately a hell of a read."
– Manhattan Book Review
"The old west is so well evoked you can almost smell the manure, the characters are incredible, leaping off the page and into your brain and the story carries you along in this miraculous world. Thrilling, entertaining and totally immersive."
– Morpheus Tales
"The darkness and violence fits the overall tenor and style of the novel. It rattles along as a satisfying thriller, building to a climactic and horrific close."
– Astounding Yarns
"How to describe the book? It's almost as if Mary Shelley had set Frankenstein, or Robert Louis Stephenson Doctor Jekyll, in the Old West. But weirder than that, and funnier too. 4/5*"
– Blue Book Balloon
"The kind of story you should read while chugging cheap whiskey straight from the bottle and cussing up a storm. It's an intense ride full of alchemy, death, and violence."
– The Eichenblog