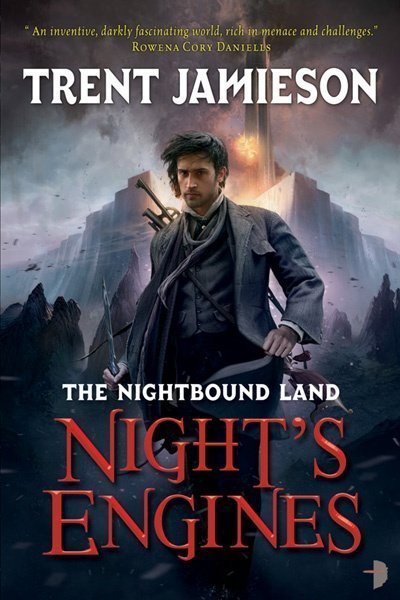 Night's Engines
"An inventive, darkly fascinating world, rich in menace and challenges."
– Rowena Cory Daniells, author of the King Rolen's Kin series
---
Shale is Dying. David Milde is the only hope for the world. But will he have to destroy the world in order to save it?
---
File Under: Fantasy [ The World Engines | Darkness Prevails | A Land In Shadow | Final Chance ]
---
The Second Part of the Nightbound Land Duology
Buy the ebook version now – only
£

3.99
SKU: AR9780857661883
Shale is dying. The vast, boiling maelstrom known only as the Roil has pushed humanity to the edge of extinction. The last cities teeter on the verge of collapse.
There is one hope, but it is enshrined in a decadent wastrel who does not want his destiny, and a young woman who seeks only an end to everything. And yet they go on, in search of the ancient weapons that worked against the Roil once, and must work again.
"Jamieson writes a fast-paced story studded with action-movie beats."
– Financial Times
"Trent Jamieson is well known in speculative fiction circles as a significant talent, writing beautifully crafted tales that often have a baroque sensibility and resonate on an emotional level."
– Terra Incognita
"The pace is fast, the action thrilling, and the dialogue real. I blew through this one, it moves so quickly. It's a fresh and original piece of work, one I recommend highly."
– Futures Past and Present
"I couldn't have asked for more. [Night's Engines] very easily placed itself amongst my favorite books ever. It's that damn good. And I'm sad that it's over. This is definitely going to be the case of a series to re-read."
– J. M. Blackman
"Night's Engines is the ending Roil deserves. I had a good time reading it, and they are two very good books you should read."
– Erik Lundqvist, I Will Read Books