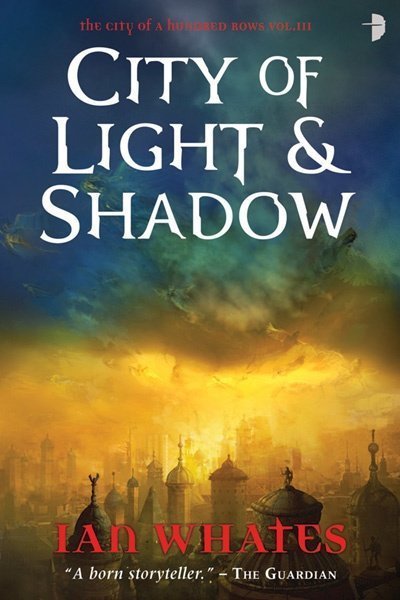 City of Light and Shadow
"A deft mix of intrigue, assassination and romance culminates in a desperate fight for Thaiburley's existence, and along the way Whates finally reveals the true nature of the city itself. Compulsively readable."
– The Guardian
---
The Monstrous Rust Warriors are Back! Street-nick Tom, Dewar the Assassin, and the Prime Master reach the ends of their journeys, but who will survive?
---
File Under: Fantasy [ Sick Society | Dejected Leaders | Secret Powers | Rust Warriors! ]
---
The Third Book in the City of a Hundred Rows Series
Buy the ebook version now – only
£

3.99
SKU: AR9780857661913
THE MONSTROUS RUST WARRIORS ARE BACK!
In a land struggling to cope with the onset of the fatal bone flu, street-nick Tom and Kat – the leader of the Tattooed Men – must find a way to dispatch both threats.
Meanwhile, the Soul Thief is still at large, and still killing…
"Adventures in a nightmare citadel – a story that hits the ground running
and doesn't let up."
– Liz Williams, author of the Detective Inspector Chen series
"Born story-teller Ian Whates takes us on a gripping, terrifying trip-of-a-lifetime, through the heights and depths of the exotically grim city of Thaiburley, in this excellent fantasy thriller."
– World Fantasy Award-winning author, Tanith Lee
"…the fast pace and plentiful action scenes make for a very entertaining story … It's one of those books you blaze though in a day or two."
– Val's Random Comments