There's a cool feature which lets other people email straight to your Kindle, but it's a devil to find in the settings:
1) Log into your Amazon account
3) Select the Settings tab on the right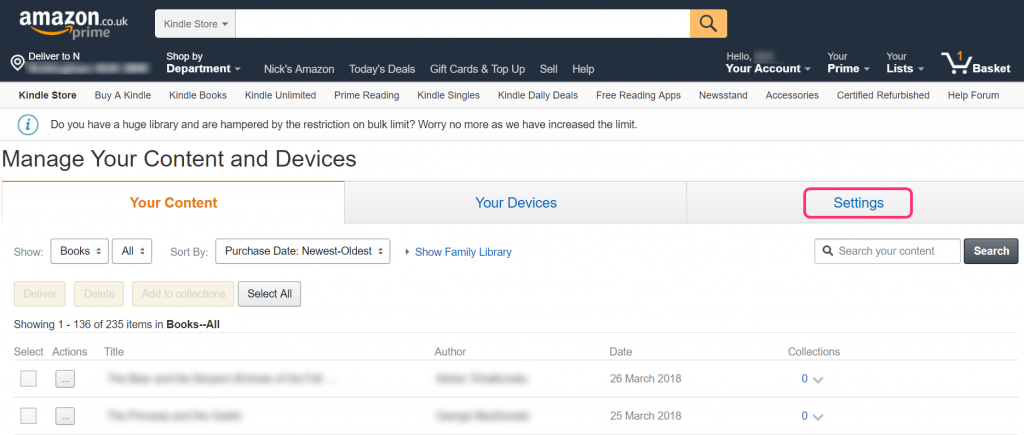 4) Scroll right to the bottom of the page and select Add a new approved e-mail address:

5) Enter @angryrobotbooks.com and select Add Address

It should give you a little 'Success!' message
Now, find your Kindle email address (so we can send the books to you):
1) In the Settings tab (shown above – you're probably still on this page), scroll to Personal Document Settings

2) You should see all your devices listed here – either Kindles, or phones/tablets/computers that have the Kindle app installed. Send us the email address linked to whichever device you want your ebooks on (or all your devices if you like!), to ebooks@angryrobotbooks.com.
Boom. Sorted. We'll send ebooks to your Kindle on the day of release each month, as well as adding them to your My Account page.