You may contact us at Angry Robot in a multiplicity of ways. If you have a sales enquiry, our distributor contact details are below too. But before that…
SENDING US A NOVEL?
Important: If you're considering a submission, please please please read this page first. We've rejected far too many proposals that ignore our guidelines. We do not take physical (paper) submissions at all, and we do not take submissions from non-agented authors. Occasionally we announce a short period where open our doors for unagented writers, but just did one and we have no firm plans to do another right now.
CONTACT US HERE
See below for sales enquiries, bookshop returns requests, and specific editorial contacts. For more general enquiries, please complete and send the following form:
If the form isn't working for some reason, you can send a direct email to incoming [at] angryrobotbooks.com
Or you can always tweet at us twitter.com/angryrobotbooks
Angry Robot,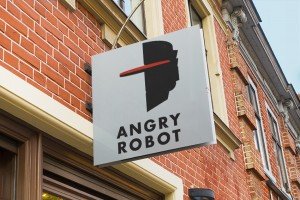 Unit 11, Shepperton House
89 Shepperton Road
London N1 3DF, UK
The landline (office hours) is 0203 813 6940
SALES & DISTRIBUTION CONTACTS
Our UK & USA Head of Sales is Vicky Hartley of Watkins vicky.hartley@watkinspublishing.com, t: 0203 813 6940
For all UK bookstore returns please email enquiries@watkinspublishing.com
Export sales are handled by Peter Newsom of Watkins peter.newsom@watkinspublishing.com, t: +44 (0) 203 004 4702, m: +44 (0)7540 079 911
We are proud to be sold and distributed around the world by the following partners:
• US/Canada: We are represented and distributed by Penguin Random House.
• UK/Europe: Key accounts are handled by Vicky Hartley, above; sales representation is by David Segrue Ltd; distribution is by Grantham Book Services (GBS).
• Australia & New Zealand: Simon & Schuster Australia.
• Singapore/Far East: Pansing.
RIGHTS SALES
Foreign translation excepting Spanish & Portuguese, also audiobooks and dramatisation: Jenna Brown jenna.brown@watkinspublishing.com
Spain, Portugal & Latin America (excluding Brazil): Angela Reynold of Ilustrata, reynolds@ilustrata.com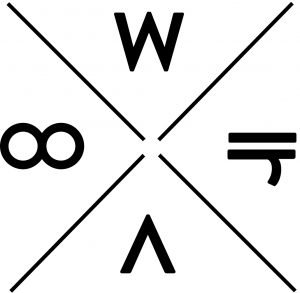 WATKINS MEDIA LTD
We are an imprint of the very lovely Watkins Media Ltd, and they handle our accounts, print buying, IT and other support departments. Their official residence is:
Watkins Media Ltd
19 Cecil Court
London
WC2N 4HE
UK
Company number 09171151 • VAT number UK 195 5568 56