OK, fine, maybe not official LEGO sets, but they're made with Lego bricks…
Last year our editorial assistant, Nick, had too much free time (an error swiftly corrected) and built a scale model of the incredible Will Staehle designed cover of A Man of Shadows. Somehow he's found time to re-create Amazing 15's mindblowing The Body Library cover!
More →
Why should moviegoers have all the fun? The worlds of SF and fantasy on the big screen have long benefitted from the extra dimension that being shown in 3D has brought, and it's high time we book people did the same. For too long, it's only been the stories that have taken readers to new dimensions, but now the same is happening to the books themselves!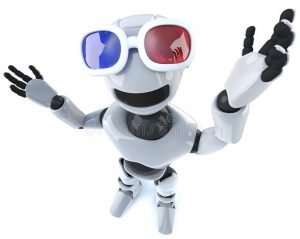 That's why we're very proud to announce today that, thanks to an
More →