The release date for Micah Yongo's debut novel, Lost Gods is fast approaching, and will be available for all those grabby hands from April 2018! The story follows Neythan, a young assassin who is betrayed and hunted by his brotherhood, the Shedaím, for suspected murder. See how Neythan fights back against those who would see him dead, and the bastard ruling classes, in this epic fantasy novel.
You can see a sneak peek of the amazing new cover below, by the wonderful Larry Rostant.

More →
Nik Korpon's The Rebellion's Last Traitor is "an explosive tale of betrayal and revenge in which allegiances prove as dangerous and unreliable as the memories the citizens of Eitan City buy and sell. Korpon crosses genre lines with ease, and imbues this post-apocalyptic tale with the rhythm and immediacy of crime fiction." (Chris Holm, Anthony Award-winning author of Red Right Hand and The Killing Kind.)
Since the first one was brilliant, we are even more excited to reveal the cover of Korpon's dystopian SF sequel, Queen of the Struggle, which follows the fate of Eitan City and the further challenges Henraek faces.
See the brand new
More →
Rod Duncan's new series, The Map of Unknown Things, sees our Gas-Lit protagonist Elizabeth in an entirely new light as she takes to the high seas in first title The Queen of All Crows, due for release in January.
As we are nearing the release date it's only fair that we reveal the haunting new cover to you – an enticing and enigmatic image created by the wonderful Will Staehle.
Click on the teaser image below to see the official full cover on Fantasy Faction.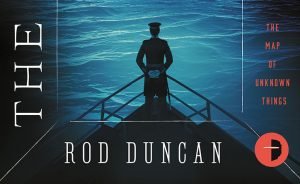 More →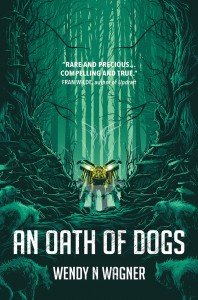 Back in March we showed off the breathtaking cover for Wendy N Wagner's An Oath of Dogs (all credit to the exceptional Joey Hi-Fi), and at the same time let you know that for each pre-order of the novel we'd be donating $1 to Freedom Service Dogs of America, a national charity which provides assistance dogs for people in need.
So, to keep you
More →