Great news Salvi Brentt fans! You may soon be seeing her character take form on the small screen! An Oscar and Golden Globe nominated TV production company have now optioned the rights to The Subjugate TV series. And while that's been under negotiation, Angry Robot has commissioned the second book in the series, The Sensation. And as if that wasn't exciting enough, we've got the cover reveal for you right here!
More →
The ink's not even dry but we had to tell you this RIGHT NOW!
Angry Robot has just completed a deal to publish Peter Tieryas' sensational alt-history novel United States of Japan in the land of the rising sun. Noted publishing house Hayakawa, famed for their strong science fiction list, will publish the novel in translation in early 2017.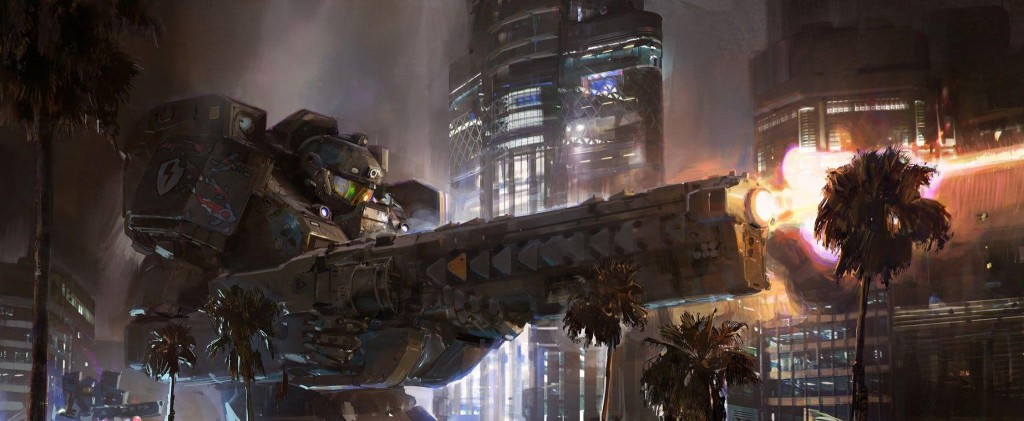 More →
The name Jen Williams may already be known to UK-based Robots, as her fabulous fantasy series that started with The Copper Promise has been published over here to great acclaim by Headline. As big fans of the Copper Cat series, we were thoroughly delighted to snap up US and Canadian rights, and now we can announce that we will be publishing The Copper Promise there next summer, with The Iron Ghost to follow soon after.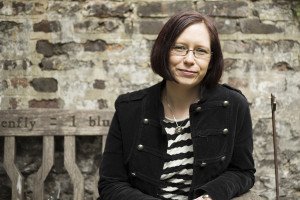 Without even
More →
The countdown is on for the release of Danielle L. Jensen's Hidden Huntress, the eagerly anticipated sequel to Stolen Songbird. With only a few days to go, we're celebrating with a WORLDWIDE giveaway for Hidden Huntress. For your chance to win 1 of 10 copies, follow the below link to Goodreads. Good luck!
More →

Hot on the heels of the news that Kameron Hurley is short-listed for this year's Locus Fantasy Novel award with The Mirror Empire (see here for full details), we are delighted to announce Book 3 in the Worldbreaker Saga, The Broken Heavens. 

In a World English deal, including translation, with Hannah Bowman of Liza Dawson Agency, The Broken Heavens is the epic conclusion to the Worldbreaker Saga which began with The Mirror Empire and continues with Empire Ascendant, out this October. 

Kameron Hurley: "I'm thrilled to bring readers the third and final volume of the Worldbreaker Saga with Angry Robot Books. They've been eternal champions

More →

Hi folks!

Many of you rushed to your digital stores to buy Wesley Chu's phenomenal The Rebirths of Tao, concluding volume in his award-winning Tao Trilogy.

We noticed that there was a notable error in the ebook file that made it so the Quasing speech didn't show up in italics the way it is supposed to. We fixed the problem overnight and sent in the corrected file to retailers immediately.

However, some retailers are easier than others when it comes to getting content updates. So I wanted to provide some resources for readers to be able to make sure their

More →

Dear Robot Readers!

We're all eagerly anticipating Ramez Naam's Apex, the conclusion of the fan favorite and critical darling Nexus Arc, due on May 5th in North America in Trade Paperback and ebook world-wide.

The ebook will be arriving as scheduled on May 5th, but due to the technological and literal heft of the novel, the North American trade paperback edition of Apex will be released on May 12th, one week later than anticipated.

More →

We here at Angry Robot Books, home to Wesley Chu's best-selling Lives of Tao series and forthcoming Rise of Io series, are delighted to announce that we have agreed a two-book deal for Wesley's forthcoming Time Salvager series with Tor. We will be providing eager readers in the UK and Commonwealth with both physical and ebook copies, releasing on Thursday 9 July. For more info on this fast-paced time travel adventure, click through to the book's page here.

More →

In spring, like so many people, one's thoughts turn to tidying up a bit, i.e. spring cleaning. Our bristling orbital death platform has been looking a bit dusty and ramshackle of late – books and body parts everywhere, of course, but also crates of a less identifiable nature.

Right at the bottom of the most distant stack, in a wooden chest marked in a font of a distinctly pre-millenial variety (how you get Comic Sans on the side of an oak case I've no idea), we made a delighted discovery. In short, we found mint copies of some of Angry

More →