As we're about a month out from the re-release of remastered the 80s cult-classic, The Paratwa Saga by Christopher Hinz, we thought we would give all you robots a chance to whet your appetitie with something other than engine grease. We're so excited to share with you an exclusive chapter excerpt of the first book in the trilogy, Liege-Killer, which won the Compton Crook Award in 1988.
Feast your eyes! And fall in love with a classic…
More →
Great news Salvi Brentt fans! You may soon be seeing her character take form on the small screen! An Oscar and Golden Globe nominated TV production company have now optioned the rights to The Subjugate TV series. And while that's been under negotiation, Angry Robot has commissioned the second book in the series, The Sensation. And as if that wasn't exciting enough, we've got the cover reveal for you right here!
More →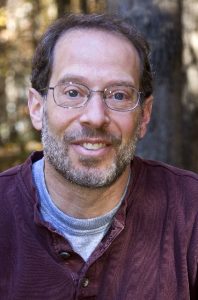 Okay humans, buckle up because we're about to blow your squishy minds! In wonderful, brilliant and joyful news, we're announcing not one but TWO new books from our new Crawford Fantasy Award-winning cybernetic author, D.B. Jackson! D.B. is making it rain books here at Angry Robot, he's bringing time-hopping epic fantasies Time's Children in October and the sequel Time's Demon in May 2019!
Here's the synopsis for the first:
Fifteen year-old Tobias Doljan, a Walker trained to
More →
For everyone who has run out of Easter chocolate we're bringing you a brand new chocolatey treat! Our tastiest upcoming book, Free Chocolate, from debut author Amber Royer now has a cover, shown off by our friends at Unbound Worlds.
Free Chocolate follows Latina culinary arts student, Bo Benitez, as she tries to steal precious cocoa from planet Earth to sell to the rest of the chocoholic universe. Bo ends up on the run, living out her very own space opera telenovela complete with people eating aliens, culinary capers and hot alien boyfriends.
Below is the sneak peak of
More →