Hail Roboteers,
Is it May already? Phew, time is flying at Robot HQ. Do you know what's exciting about May though? Three brilliant new Angry Robot Books to get your hands on!
This month we have the following three titles, hitting the stores on 5 May (US) and 7 May (R.o.W) (12 May for Apex in paperback):
"This is a well-paced, enjoyable read with characters that feel rounded and real…the writing shines."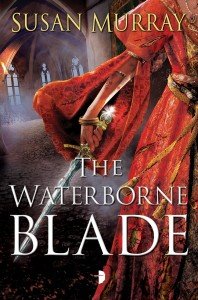 More →
Good afternoon Robot fans,
Eeek, it's Friday 13th again tomorrow! Why tempt fate by leaving the house? We recommend you avoid ladders, black cats and the peril of meeting your doppelgänger and instead spend the day under the covers with a cup of (not too hot) tea and a good book. Just maybe skip page 13.
This week we're getting very excited about the last in Wesley Chu's popular Tao trilogy, The Rebirths of Tao, which is released on 2nd April (UK) and 7th April (USA).