Today's Robot Round-Up is a celebration of our upcoming November titles. I'm really excited to share these books with you and can't wait to see what you all think! On a side note, Freya Robertson (author of Heartwood) is currently blog touring so don't forget to check out her posts across the blogosphere!
Our first book up is:
"Chu embraced the challenge of writing a female point of view and does it exceptionally well. Simply put, Wesley Chu
More →
November brings a mammoth month of book birthdays once again! I'm really excited to share them with you – happy book birthday guys!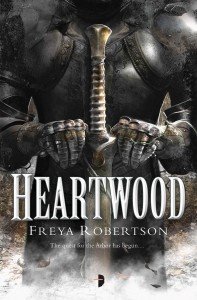 Chonrad, Lord of Barle, comes to the fortified temple of Heartwood for the Congressus peace talks, which Heartwood's holy knights have called in an attempt to stave off war in Anguis. But the Arbor, Heartwood's holy tree, is failing, and because the land and its people are
More →
Today's Robot Round-Up is a celebration of a few of our authors trilogies which are coming to a close. Featuring Anne Lyle's Night's Masque, Emma Newman's Split Worlds, David Tallerman's Easie Damasco, and Chris F. Holm's Collector series we're going to share with you the wonderful praise that these trilogies have received!
Night's Masque Trilogy by Anne Lyle
Reviews for The Prince of Lies, Anne's final instalment: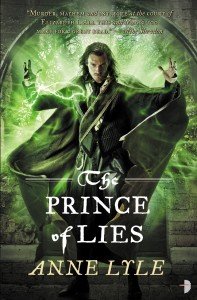 More →
Hey guys, it's that time of the month again where we share with you our new titles that are up on NetGalley! Two of our authors are baaack: our latest titles from Strange Chemistry are the brilliant The Iron Wolves by Andy Remic and the captivating The Cormorant by Chuck Wendig:
The Iron Wolves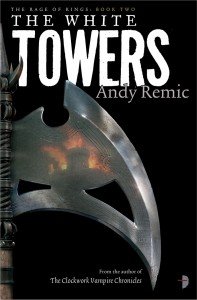 Thirty years ago, the Iron Wolves held back mud-orc hordes at the Pass of Splintered Bones,
More →
Hey guys, we have a stunning cover to share with you guys for the next book in Joseph D'Lacey's Black Dawn series. His first book, Black Feathers was a great success, with Tor.com describing it as "An exceptional piece of apocalyptic/horror/fantasy fiction" and Stephen King stating that "Joseph D'Lacey rocks!" Without further ado, here is the cover for the next in the series;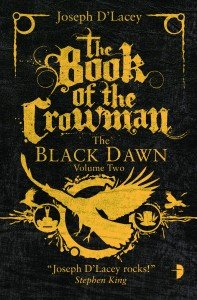 More →
Hey guys, today I'm here to share a wonderful project undertaken by Upcoming4.me. They have put together an ebook of Story Insides including some of Angry Robot authors, with proceeds for the Epilepsy Action Charity. This book is a fascinating collection which features forty non-fiction essays on writing and editing speculative fiction by published authors! It contains essays from our own wonderful authors:  Lee Batterby, Freya Robertson, Mike Shevdon and Jo Anderton. This is such a wonderful idea and here is a little information about the book: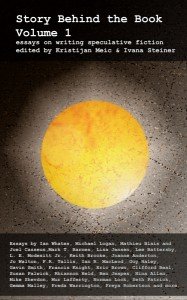 More →
Hey guys!
Freya Robertson is currently blog touring around the blogosphere to promote her upcoming book, the brilliant Heartwood. To celebrate this, she has popped up a collection of short stories containing her prequel novella to Heartwood, Augur onto Amazon FOR FREE in order to thank you guys for all of your support! Augur also contains the very first chapter of Heartwood – what are you waiting for? Go grab your copy!
Augur by Freya Robertson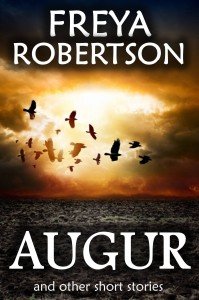 More →
Hi guys!
As some of you may know, the Wood Green Literary Festival is running this weekend: 11th – 13th of October. Saturday the 12th has a wonderful treat for you guys: some of our wonderful authors will be there to talk about their books! With appearances from our authors across our three imprints, it certainly isn't an event to miss.
From Angry Robot, the wonderful Anne Lyle will be talking about her Night Masque series and Mike Shevdon will be talking about his Courts of the Feyre series. Here's a little information from the Wood Green Literary Festival website:
More →