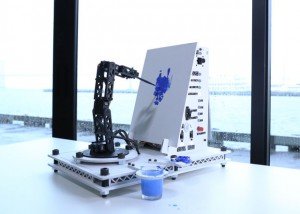 We are happy to look at portfolios from freelance artists. There are many hundreds of great artists vying for work and only a handful of cover commissions, so it's tough to get on our books, but if you're talented, in our zone and suit our budget you may yet succeed. Art agents and agencies are also very welcome to drop us a line.
What we want to see
• Fantasy or science fiction artwork, as per current genre publishing standards
• Full colour only, suitable for book covers
• Aimed at adults – no children's/Middle Grade or Young Adult imagery
• To a very high, precise, professional standard
What we don't want to see
• Crime, comic book, visceral horror, nudity, caricatures, or more general artwork that isn't SF/fantasy
• Black and white, internal illustrations or character sketches
• Children's or teenage book illustration
• Note for graphic designers – sorry, but we do not need your services unless you create the SF/Fantasy cover artwork as per the above. We have our own in-house layout team.
If that's all OK, here's what to do…
• Email us a link to an online portfolio or website, using the form on the Contact page
• Then, go about your business. We do check out all URLs sent to us. If we want to commission you, either now or in the future, we will get in touch.
• Don't send us physical copies of anything – and definitely don't send original physical artwork.
• We will not critique your work, and we will not reply if you are unsuitable.
• Please do not send us regular updates or sign us up for your mailing list. Even if you're great, you'll hamper your chances of a commission if you do that.