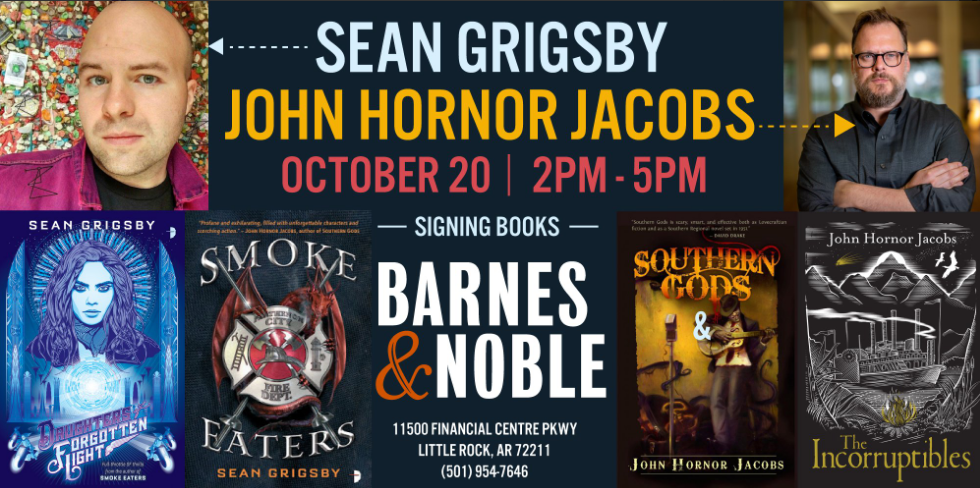 Well, you can probably tell by the artwork but Sean Grigsby and John Hornor Jacobs, both Arkansas natives, will be signing books at Barnes & Noble Little Rock on Saturday.
The pair – both critically acclaimed for their SFF work – will be reading from their respective novels and then available for general chats and signings.
If you're lucky Sean might just get out his fire truck again… if you ask nicely. If not, it's bound to be once fun event anyhow! See you there!