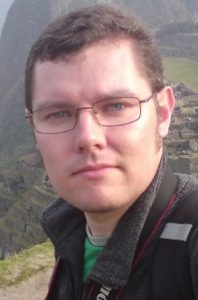 If you fleshy humans haven't already melted in this heat then, to reward your robot-like survival skills, we have a treat for you! The fantastic  Cameron Johnston, author of The Traitor God will be at Glasgow Waterstones on Argyle Street to talk about fantasy and sign books!
On the 20th September Cameron will appear (possibly out of the ether) alongside Anna Stephens, author of Godblind, and Anna Smith Spark, author of The Court of Broken Knives.
They will be talking about fantasy, writing, and best of all the horrifying endless beings that rule over the best fantasy worlds; Gods! The event will run from 6:30pm-8pm and it is FREE! You can books tickets here but be quick, folks. If the awesome might of the old gods doesn't burn our eyes we will see you there!