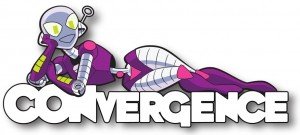 For all you lucky humans attending CONvergence this week we have Robots taking over the con in their excitement to see and chat to you, YES YOU! Luckily we managed to restrain them from their usual deathly leanings, once we assured them you're on our side and will be buying many books. Cos you all will be, right? RIGHT? *stares*
Over the weekend our authors will be taking part in a variety of signings, readings, panels and general tomfoolery, so be sure to catch up with them at some point.
Here's where they will all be:
Wesley Chu (Guest of Honour!!!)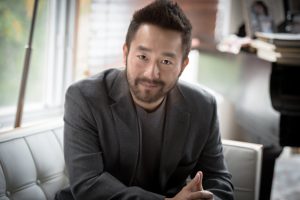 Thursday 5th July
15:30 Ready Steady Flash (Panel)
19:00 Opening Ceremony
Friday 6th July
12:30 Surviving as a Writer (Panel)
14:00 Evolution of a Book Series (Panel)
15:30 Keeping Creatively Energized (Panel)
Saturday 7th July
12:30 Almost Our World (Panel)
15:30 Finish Your Book (Panel)
Sunday 8th July
11:00 Demystifying the Publishing Process (Panel)
Thursday 5th July
14:00 Reading
19:00 Mapping the Landscape (Panel)
Friday 6th
11:00 Signing
17:00 That Doctor Looks Like a Lady
Sunday 8th
09:30 Small Scale World Building
12:30 Tools for Writers
Patrick S Tomlinson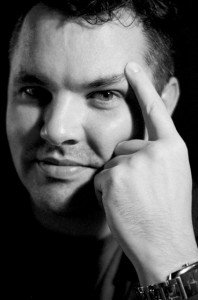 Friday 6th
14:00 Evolution of a Book Series
Saturday 7th
11:00 Signing (single)
14:00 Signing (group)
15:30 Signing (group)
Sunday 8th
09:30 Frontier Fiction
11:00 Reading
We also TJ Berry in attendance just to keep an eye on you human folk so make sure to keep an eye out (a real life Where's Waldo for you all there) and congratulate her on new novel Space Unicorn Blues, which was released just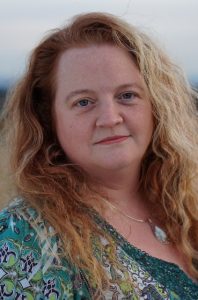 this week!
If you haven't booked yet it's not too late! Check out ticket prices for the weekend and turn up! See you there fleshbags!