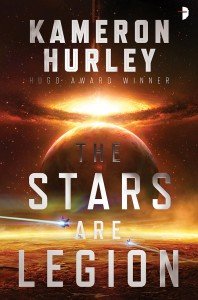 Good news, Robot fans! Not only has our Kameron Hurley's The Stars Are Legion been shortlisted for Best Sc-Fi Novel at the Locus Awards, we've been shortlisted for Best Publisher!
Yeeeeeyyyyyyyyy!
The Locus Awards are chosen by a survey of readers in an open online poll, which runs from February 1 to April 15. Winners will be announced during the Locus Awards Weekend in Seattle WA, June 22-24, 2018. We'll be watching with baited breath, as you can imagine.
To check out the full shortlist, just pop on over to the Locus website.