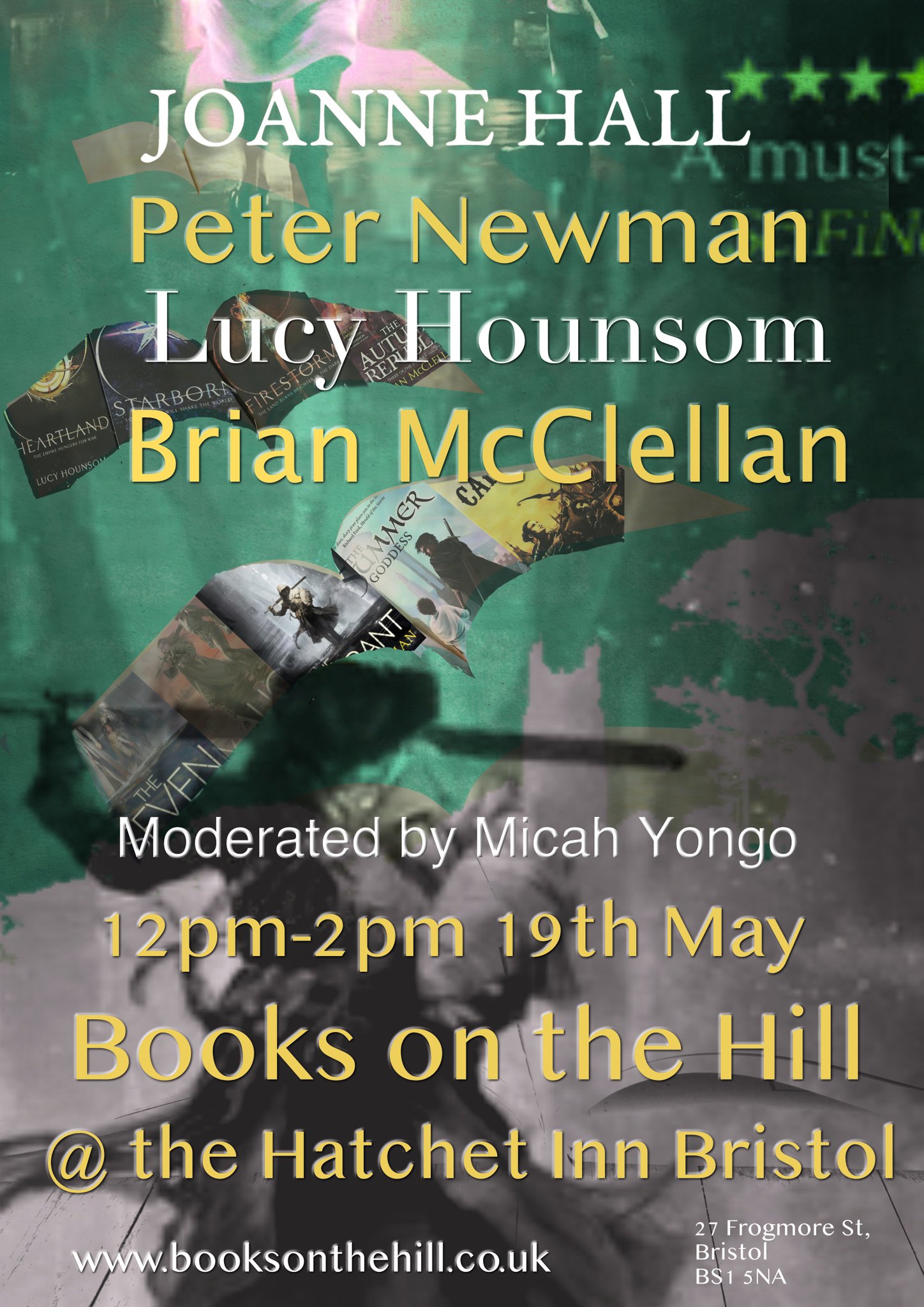 If, like us, your invite to the royal wedding was lost in the post then you can use your free May 19th to attend the Books on the Hill and BristolCon Fringe Alternative Wedding Plans event!
Between 12pm-2pm there will be both a panel and a signing from a whole flock (quest? imagining? murder?) of fantasy authors including Joanne Hall, Peter Newman, Lucy Hounsom, and Brian McClellan. And given that it will be held at the Hatchet Inn, Bristol, we expect there will be a chance for a quick drink in between all the book talk.
The panel will be moderated by Angry Robot's very own Micah Yongo, debut author of Lost Gods, to talk fantasy and fantastic books with the panel so be sure to say hi!
Entry will be free, but be sure to get there early to get some drinks in before the beginning!