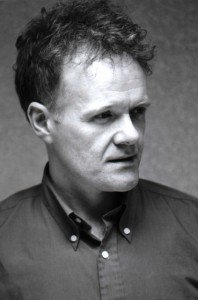 To celebrate the 25 years since his Arthur C Clarke Award winning debut novel Vurt was published Jeff Noon is going back to where it all began!
Jeff Noon will be returning to Manchester on Tuesday 29th May where he will appear, or possibly manifest, for an event at HOME to discuss the origins of Vurt, the publishing industry, experimental fiction, and his own secrets on how to create fiction.
There will also be short readings of Jeff's work and an introduction to both A Man of Shadows and The Body Library Jeff will be interviewed by Sarah Perks, Director and Professor of Visual Art at MMU School of Art, before being interviewed by YOU in a short Q&A session where you will be given the chance to interrogate him.
The event will begin at 18:30 and is entirely free, but will need to be booked in advance, which you can do here. Be quick though, tickets are selling FAST!