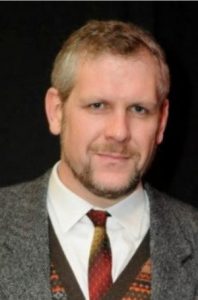 Author of The Red Men, If Then and The Destructives: Matthew De Abaitua will be taking part in the Essex Book Festival by holding a creative writing workshop! But what's even cooler than seeing Matthew spill forth wisdom, is that it's taking place in a creepy, Cold War, underground nuclear bunker which just screams dystopia – only slightly different to where he lectures at the University of Essex right?! So, if you're in the London area (UK), be sure to make up a survival pack and head on over!
Details:
25th March
10:00-16:30
Kelvedon Hatch Secret Nuclear Bunker
Kelvedon Hall Lane CM14 5TL
Website:http://www.secretnuclearbunker.com
You can book your tickets here: https://essexbookfestival.org.uk/event/matthew-de-abaitua
We hope to see you there to talk about all things sci-fi!