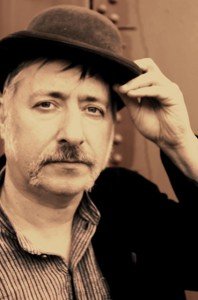 Today The Queen of All Crows, the first in Rod Duncan's eagerly anticipated second series with us, The Map of Unknown Things, is released!
*Queue celebratory aerial display by troop of fancy, glitter covered crows* 
As is the way with these things, Rod will be holding and/or taking part in a few events over the next month, so if you're in or near to Leicester, UK do pop on over to get your books signed, chat to Rod about the fantastical world he's created and his writing process, and listen to some excerpts of the book. There's a rumour that refreshments will be on offer, too. Oh, and the events will be FREE, did we mention that? Perfect for just after Christmas.
Here's his itinerary thus far but we've been reliably informed that there are more appearances to come, so keep your eyes peeled!
Book Launch
January 17
18:45
Leicester Central Library, Bishop Street. LE1 6AA
Buzzword
January 23
19:00
The Exchange Bar, 50 Rutland Street, Leicester LE1 1RD
The Queen of All Crows reading and talk
1st February
7.30pm
The Book Shop, Kibworth, 52 High St, Kibworth, LE8 0HQ
Hope to see you there!