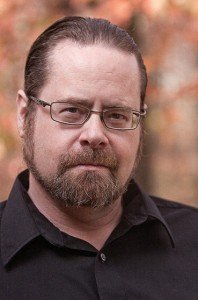 Exciting news! The king of grimdark, knight of fantasy, honorific of horror and president of podcasts James A Moore will be answering all of your questions in an AMA this Thursday, December 21!
Head on over to r/fantasy to ask Jim anything you'd like, including HOW he writes so many books, WHERE he does all of his scribbling and WHY for such a jolly man he has such a dark, dark writing style. Or, you could ask Jim about his love of motorcycles or his favourite Starbucks festive drink. It's called an Ask Me Anything for a reason, so no holds barred (within reason, of course).
Jim will be around all day to answer your questions, so make sure to pop over and drop yours in.