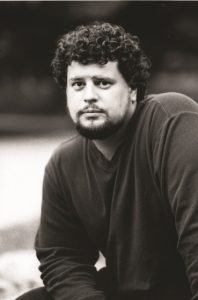 Hear ye, hear ye, meatbags!
We have news! There's a new author in town, and he goes by the name S A Sidor.
Imagine, if you will, Indiana Jones mixed with The Mummy – plus hopping vampires and evil monks thrown in for good measure – on a journey from Egypt across the US. That's not Steve's holiday round up but a description of his forthcoming novel, Fury From the Tomb!
It's is, to us, the embodiment of a rainy Sunday afternoon in, tucked up under a blanket and enjoying the fuck out of everything on TV… but now in book form. Excellent.
To read more about Fury From the Tomb, and get five very cool recommendations for ace mummy-centred books head over to the B&N Sci-Fi & Fantasy Blog right now. Then pre-order the book, because it is going to be SO GOOD.