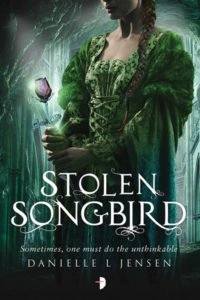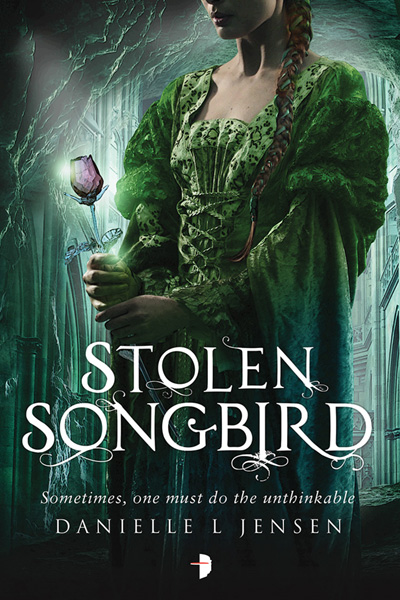 Lose yourself in Danielle L Jensen's bestselling Stolen Songbird, the beginning of the Malediction Trilogy – a magical, romantic adventure. For all of November, it's on sale for just $2.99 on Kindle at Amazon.com for the whole of October: Stolen Songbird (and right here, to spread the love for everyone).
"Amazing world building. Incredible writing. Awesome characters. No dull moments. Fierce and not-whinny-and-annoying heroine. And a swoon worthy Troll prince.  Stones and sky! I was completely engulfed in the world of Trollus. It felt like I have been living inside its world throughout the entire time I'm reading this incredible book."
– The Nocturnal Fey
When Cécile is kidnapped and sold to trolls, she believes she is destined for the cookpot. But she learns her preconceived ideas of those who hold her prisoner are false… and finds a life that she can love. Cecile gets embroiled in the growing conflicts between the pure-blood trolls and the underclass of half-bloods, and finds herself becoming an unlikely champion for the kingdom's downtrodden.
---