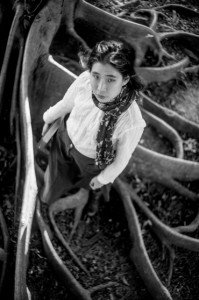 Our favourite Christmas one day event is back for its third year, and we're so excited!
SledgeLit is being held once more at the QUAD in Derby, and we've got our most wonderful Robot writer of words Jeannette Ng, author of Under the Pendulum Sun, in attendance.
Here's where she will be throughout the day:
11:30-12:30
Digital Suite (Panel)
Just The Beginning: What's It Like To Have a First Book Out?
Susan Boulton, Daniel Marc Chant, Daniel Godfrey (Chair), Jo Jakeman, Jeannette Ng
3:30-4:30
Digital Suite (Panel)
Break It Down: Has The Increase in Subgenres Been Good For Fantasy Fiction? Sponsored by Will MacMillan Jones and Red Kite Publishing Stephen Aryan, RJ Barker, Susan Boulton, Ed Fortune (Chair), Jeannette Ng
1:30-2:30
Meeting Room (Workshop)
Five Things That Everyone Knows (In This Culture)
Jeannette Ng
Here is the full line up, should you want to see what other delights are on offer.