Rod Duncan's new series, The Map of Unknown Things, sees our Gas-Lit protagonist Elizabeth in an entirely new light as she takes to the high seas in first title The Queen of All Crows, due for release in January.
As we are nearing the release date it's only fair that we reveal the haunting new cover to you – an enticing and enigmatic image created by the wonderful Will Staehle.
Click on the teaser image below to see the official full cover on Fantasy Faction.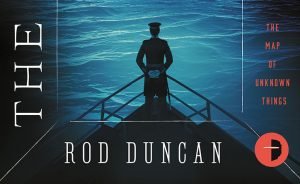 BUT THAT'S NOT ALL! Alongside the cover reveal, we are offering you the chance to win the entirety of Rod Duncan's first series The Fall of the Gas-Lit Empire, which comprises of the three titles below, when you comment on the reveal. So, pop on over and crow about The Queen of All Crows! Good luck!
---