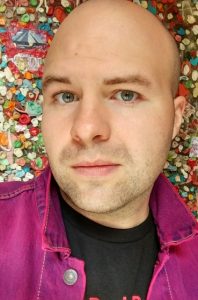 We're so super excited to announce our new acquisition, due to be released in March 2018!
It's called Smoke Eaters and it'll be hitting shelves in March 2018!
Here's the synopsis:
When dragons rise from the earth, firefighters are humanity's last line of defence, in this wild near-future fantasy.
Firefighter Cole Brannigan is on the verge of retirement after 30 years on the job, and a decade fighting dragons. But during his final fire call, he discovers he's immune to dragon smoke. It's such a rare power that he's immediately conscripted into the elite dragon-fighting force known as the Smoke Eaters. Retirement cancelled, Brannigan is re-assigned as a lowly rookie, chafing under his superiors. So when he discovers a plot to take over the city's government, he takes matters into his own hands. With hundreds of innocent civilians in the crosshairs, it's up to Brannigan and his fellow Smoke Eaters to repel the dragon menace.
Head over to Fantasy Faction for the official announcement and a few words from Sean on why he's always wanted to be an Angry Robot author (awww, shucks).
---