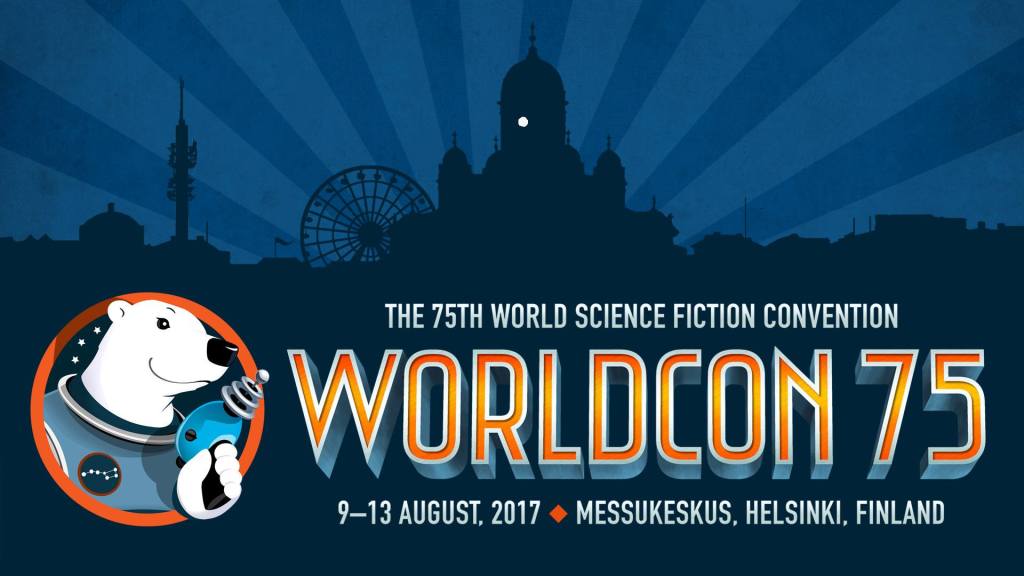 Whirr, buzz and whoop, it's convention time again!
We're at the 75th Worldcon in Helsiniki for a global scale invasion!
Our invasion force will be infiltrating the convention, signing, reading, talking and briefing the Robot Army ready for the takeover!
Below is the mission statement of which members of the Army to report to and when you are briefed. (Assuming nobody foils our plots and forces us to change our schemes, these things can be subject to change, you know.)
As well as our bevy of authors Publicity Manager Penny and Editorial Assistant Nick will be wandering around incognito as well so don't be shy, come and say hi! We'll be the ones with the robot lanyards and we just love to chat, especially if it's your first convention and you're feeling a little nervous. We'll be keeping people up-to-date with our whereabouts on Twitter, so if you want to join in the fun just @ us.
---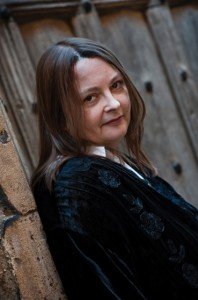 Anne Lyle
Thursday
Autograph Signing:
13:00-14:00
Signing Area (Messukeskus)
Friday
Invented Languages
16:00 – 17:00
216 (Messukeskus)
Many fantasy worlds contain their own languages. Are they any good? Can the quality of a fantasy world be measured by its language?
---
Alex Wells (Acks)
Wednesday
Global Warming and the Gaia Concept. Is Global Consciousness Already Here, and Doesn't have a Clue?
5:00 – 16:00, 205 (Messukeskus)
Is there global self-regulation? Could the world as a whole, in some ways, be considered to have thought processes, emotions and/or intentions? Where does humanity come in to all of this? Has our kind of consciousness and thinking ruined a perfectly good setup? We examine the validity of the Gaia concept (a version of which is central to Asimov's later Foundation novels) and its relation to man-made global warming.
Thursday
In Defense of the Unlikeable Heroine
10:00 – 11:00, 101a&b (Messukeskus)
Far too often female protagonists need to be pretty and nice. But are they all – are all women pretty and nice and is that a stereotype that needs to be highlighted? The panelists defend their unlikable heroines in fiction!
Friday
Signing: Alex Acks
13:00 – 14:00, Signing area (Messukeskus)
Alex Acks (katsuhiro@gmail.com)
Saturday
Built Upon the Shoulders of Giants
14:00 – 15:00, Hall 3 (Messukeskus)
You know how to build an imaginary world, and you know which authors have constructed your favourites. But what do publishers do when they are inundated with speculative fiction novels full of great worlds. What are the defining elements that set a novel (and the world it's built in) apart from the crowd? Our panel of publishers, editors and authors will tell all on exactly what type of world building makes them squeal with delight.

---

Craig Cormick
Thursday
Kalevala – Finland's own superheroes!
12:00 – 13:00
203a (Messukeskus)
An overview of the heroic themes of the Kalevala (and their comparisons with modern super heroes), aimed mainly at those who are not familiar with the Finnish folk epic.
How I Would Destroy the World with Science
14:00 – 15:00
203a (Messukeskus)
Destruction by science is a common theme in dystopian fiction. Now it's our turn. Join our panel of evil scientists as they describe how they would destroy the world with science.
---
Eric Scott Fischl
Sunday
Autograph Signing
11:00-12:00
Signing Area (Messukeskus)
Writing About Plants, Landscapes, and Nature
14:00-15:00
216 (Messukeskus)
Landscapes and nature can make or break a story! How to write plants and nature realistically – even if the world is not real?
---
Kameron Hurley
Thursday
In Defense of the Unlikeable Heroine
10:00-11:00
101a&b (Messukeskus)
Far too often female protagonists need to be pretty and nice. But are they all – are all women pretty and nice and is that a stereotype that needs to be highlighted? The panelists defend their unlikable heroines in fiction!
I'm Sorry I Haven't a Clue
21:00-22:00
102 (Messukeskus)
The classic British radio gameshow – basically an excuse for 4 panelists and the host to play childish games for an hour.
Friday
Building Resistance
11:00-12:00
Hall 3 (Messukeskus)
From the Mockingjay to the Rebel Alliance, resistance forces are a staple of speculative fiction. What does resistance in the real world look like? How do various forms of resistance organize in this reality and what what lessons can be used in creating fiction?
Autograph Signing
16:00 – 17:00
Signing Area (Messukeskus)
---
N S Dolkart
Wednesday
Ready, Steady, Flash!
21:00-22:00
204 (Messukeskus)
Writers are given a theme, or phrase, around which they must each write a piece of flash fiction. Live, in front of the audience. They have FIVE MINUTES in which to write it. At the end of each round the stories are read out, and the audience votes on the best.
Thursday
Second Book Problems
14:00-15:00
101a&b (Messukeskus)
Discussing/troubleshooting common problems in plotting & writing sequels!
Positive Disability in SFF
17:00-18:00
203a (Messukeskus)
While SFF is beginning to tackle issues of race and gender in complex and sensitive ways, disability remains a largely taboo subject. Worse, disability is often used negatively as an explanation for a character's cruelty/plotting/outsider status (for example Tyrion Lannister, Glokta in the First Law trilogy, Yovi in Half a King), or is something that a character has to heroically fight to overcome. Technology and magic also present problematic issues around 'curing' disability issues. Instead, we need to think about how we might more positively and normally represent disability. Why not a barbarian warlord in a scythed wheelchair? A paladin who just happens to be austistic? A jedi knight with down's syndrome? How can we write such characters, and what traps should we avoid?  
---
Michael R. Underwood
Wednesday
Invented Mythologies
13:00-14:00
206 (Messukeskus)
Tolkien did it first and so any decent fantasy world has its own mythology! The panel discusses the pros and pitfalls of creating one's own mythology and share their favorite mythologies from fiction.
Thursday
Darkness at the Heart of Original Folktales
16:00-17:00
216 (Messukeskus)
Folk tales have recently got fairly dark retellings, but of course they were very dark originally as well. The panel discusses the dark origins of folktales.
Friday
Game Tie-in Novels
15:00-16:00
203a (Messukeskus)
Game tie-in novels have existed for many years. Our panelists admit to reading them or even writing them! What's the appeal?
Saturday
Folklore and Myth in the Fantastic
16:00-17:00
101d (Messukeskus)
Folklore and myth are often the building blocks of fantastic literature – but how about folklore and myths within the fantasy worlds themselves? How do you create credible folklore?
---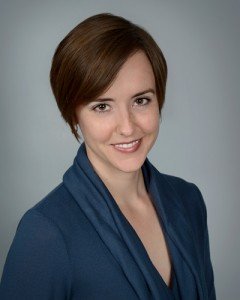 Carrie Patel
Thursday
Style of the Gaming Studios
11:00-12:00
205 (Messukeskus)
The style of the gaming studios and what's popular varies a lot between countries. Starcraft style is popular in Korea, while massive sandboxes are the thing in Sweden. The panel discusses both the style of gaming studios around the world as well as what's popular where.
Friday
Writing for Video Games
16:00-17:00
208 (Messukeskus)
Writing for video games differs from writing linear fiction. The panelists discuss their experiences in successful video game writing.
Saturday
Autograph Signing
13:00-14:00
Signing Area (Messukeskus)
On the Care and Feeding of Secondary Characters
18:00-19:00
205 (Messukeskus)
Your protagonists are fully fleshed out and fully realized but your other characters could use some work. How do you bring life to the rest of the people in your story without taking the spotlight from your main characters?