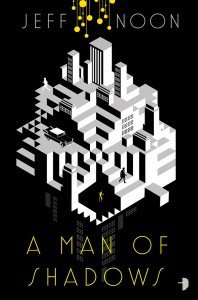 Have you ever had the urge to ask Jeff Noon – the godfather of avant garde, cerebral, speculative fiction – a question?
If you have, August 15 is a good time to do so, as Jeff will be taking part in a Reddit AMA over on r/books.
In case you've not heard of Jeff, he's an award-winning British cult novelist, short story writer and playwright. He won the Arthur C Clarke Award for genre defying Vurt, the John W Campbell award for Best New Writer, a Tinniswood Award for innovation in radio drama and the Mobil prize for playwriting. So you could say he knows his stuff. Jeff has also been noted as inspiration for authors such as Warren Ellis, Nick Harkaway and Lauren Beukes.
Make sure to get the date in your diary on on the morning of August 15 head over to r/books to chat with Jeff. We'll be running the AMA from 11AM GMT onwards, so there's plenty of time to post questions.
Get your thinking hats on, as we have a sneaking suspicion this is going to be very interesting.
You can see the schedule for all upcoming AMAs at r/books here.