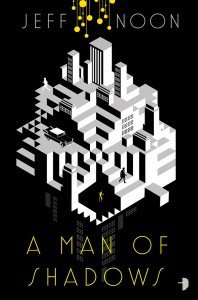 здравствуйте друзья!
We have great news for all of our Russian fans! Jeff Noon's A Man of Shadows is going to be published in Russia by our good friends AST.
While there is no firm released date as of yet we'll keep you posted as soon as we hear. In the meantime please do imagine what wonders AST can do with the cover; we're hoping for more Escheresque joy, or maybe something slightly pulpy? What would you like to see?
Check out Jeff's interview with Russian magazine YoungSpace – which mentions AST's deal – here. If you're a Russian speaker do keep up with YoungSpace for more announcements about A Man of Shadows and other novels published by AST.
Ваши друзья – роботы