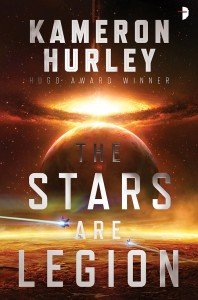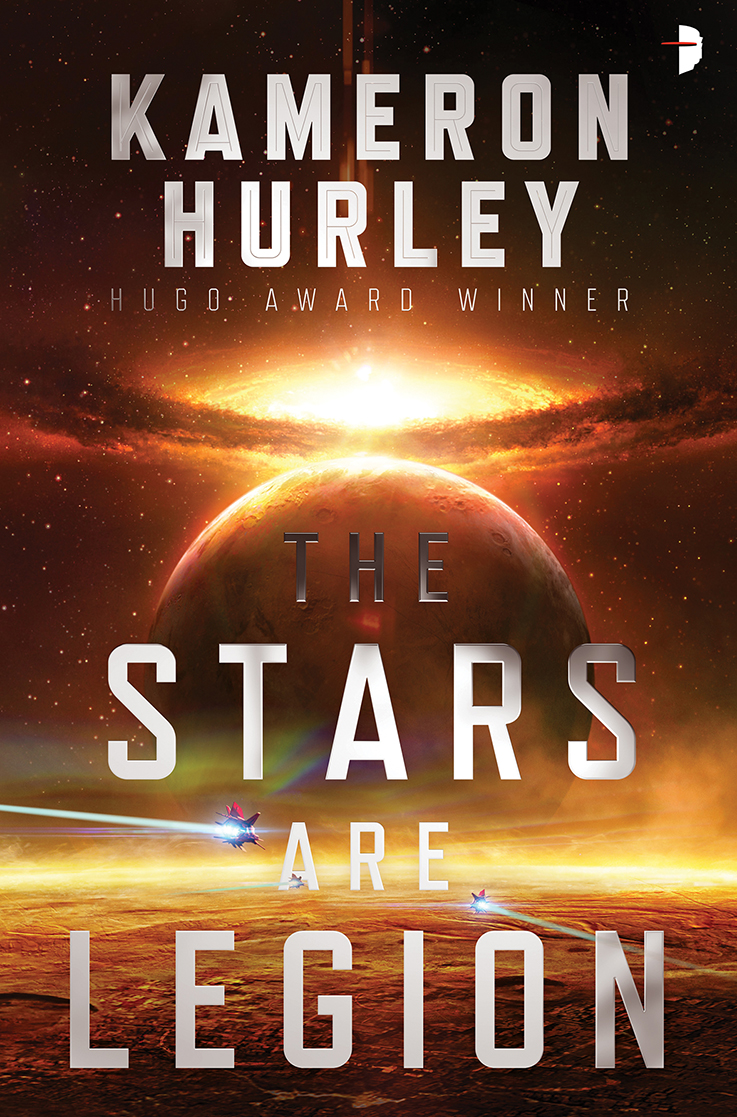 "Badass" (John Scalzi), "Grabs you like a gravity well and won't let go," (Chuck Wendig), "A ragged scream from the heart of a broken world" (B&N Sc-Fi & Fantasy Blog), "Gutsy in every sense" (James Lovegrove), "Beautiful, brutal as fuck, giant space opera. It is how Science fiction SHOULD BE DONE" (Shelf Inflicted)… need we go on?
It's almost inconceivable that you haven't yet added Kameron Hurley's devastating, fantastical, feminist space opera The Stars Are Legion to your collection yet, but if you haven't then today is your day.
June 8 in the UK, Bookbub has your back – join the legion for just £1.99 on Amazon and other choice vendors.
Somewhere on the outer rim of the universe, a mass of decaying world-ships known as the Legion is traveling in the seams between the stars. For generations, a war for control of the Legion has been waged, with no clear resolution. As worlds continue to die, a desperate plan is put into motion…
---