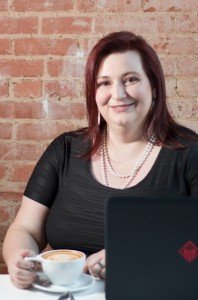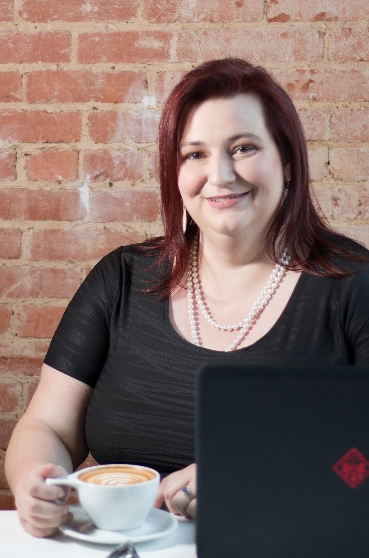 Good news, fellow cybernetic beings!
If you've yet to hear we've signed the absolutely awesome Amber Royer!
Amber's debut novel, Free Chocolate, will be hitting shelves in June 2018.
Hold up! I hear you cry. Free Chocolate? Yup, that's the name, and the book is every bit as delicious as the name would suggest, full of delicious food, gorgeous aliens and cocoa pods. Here's the synopsis:
Latina culinary arts student, Bo Benitez, becomes a fugitive when she's caught stealing a cacao pod from one of the heavily-defended plantations that keep chocolate, Earth's sole valuable export, safe from a hungry galaxy.
Forces array against her including her alien boyfriend and a reptilian cop. But when she escapes onto an unmarked starship things go from bad to worse: it belongs to the race famed throughout the galaxy for eating stowaways! Surrounded by dangerous yet hunky aliens, Bo starts to uncover clues that the threat to Earth may be bigger than she first thought.
Amber is no stranger to delicious things herself, being the author of two cookbooks, co-written with her husband. By day Amber teaches enrichment and continuing education creative writing courses. You can find out more about Amber here.
Head over to the B&N Sci-Fi & Fantasy Blog for the official announcement and to read an article from Amber on space opera, soap opera and, uh, opera opera.