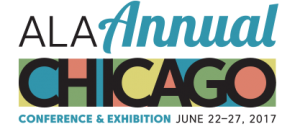 And now for something a little different…
Fresh off the back of her Swedish tour, Kameron Hurley, writer extraordinaire of The Stars are Legion, The Worldbreaker Saga and the critical essay collection, The Geek Feminist Revolution, is attending the ALA Annual Conference in Chicago.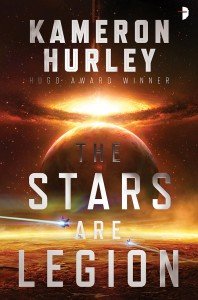 The ALA (American Libraries Association) Annual Conference Librarians, runs from 22 – 27 June 2017 at McCormick Place Convention Center and is for authors, publishers, business professionals, educators and students – anyone who is passionate about books, libraries, and/or eager to learn and shape the future of the industry.
This year Kameron will be appearing alongside guests such as Bill Nye, Reshma Saujani and Gene Luen Yang delivering a talk as part of the LITA President's Program. Here are the details:
Sunday 25 June 2017: 3 – 4pm – We are the Sum of our Stories.
In this thought-provoking talk, essayist and author Kameron Hurley will discuss how curated content is shaping not only the stories we tell about ourselves, but the realities we live in, and how librarians and other information professionals can help shape these narratives. She will discuss propaganda ("fake news"), the rise of far-right internet culture into the mainstream, and how cyber wars now rely more on hacking our narratives than our computers.
Registration is open now and you don't need to be a member to attend. Plus, keep an eye out for The Broken Heavens, coming from Angry Robot Books (2 Jan US/Can, 4 Jun UK).