More good news fellow robots!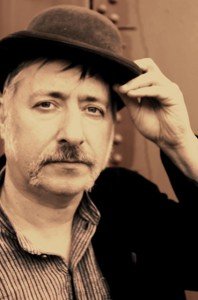 The busy man that he is, Rod Duncan – author of the Gas-Lit Empire series and the forthcoming The Queen of All Crows is out and about again!
This time, he'll be taking part in an event on June 30 from 6-7pm at Phoenix Square, Leicester as part of the Leicester Writes Festival. Here are the details:
Writing Science; Utopia or Dystopia?
Launch of the IOP Poetry and Flash-fiction competitions
An event to explore the role science can play for a writer in creating utopian and dystopian fiction. Two speakers will give their perspectives, followed by a Q&A. This event also launches the Institute of Physics' poetry and flash fiction competitions. Attendees could pick up some ideas and use them to enter the competitions!
Dystopian and utopian narratives can be set in the future or in an alternative version of the present or past. A common thread that runs through most is the part science, or the absence of science, plays in creating and maintaining these realities. Siobhan Logan is a poet and story-teller who explores in poetry the wonder and beauty of scientific endeavour – most recently a series published by the European Space Agency on the Philae mission to land on a comet. Rod Duncan has written an alternative steampunk novels set in a world where scientific development is strictly controlled. Each has a wealth of experience in appealing to a wide readership and making such ideas into fine writing.
The event takes place at Phoneix Square, 4 Midland Street, Leicester, LE1 1TG between 6-7pm – plus there will be refreshments available from 5.30pm (does this mean we get biscuits?!). We've included a handy map below.
You will need to register for this event in advance but it is free to attend!
The Gas-Lit Empire Series, The Bullet Catcher's Daughter, Unseemly Science and The Custodian of Marvels are on sale now!